Master the 4 Stages to Building a Corporate Culture that 

Amplifies Execution
Nearly 65% of organizations have an agreed-upon strategy, yet only 25% are successfully executing upon those strategies. A great strategy is just a dream – but whether or not it becomes reality is in the hands of your people.
Creating a corporate culture that not only aligns with the organization's vision, goals and overall strategy, but also amplifies execution and results, is critical and often overlooked. In order to achieve optimal execution, your culture will need to evolve through each of the four stages of cultural transformation, and then hardwire the tools that allow execution to become the cultural norm.
Watch this webinar to hear Joe Krause, Director of Professional Services and senior in-house Strategy Consultant at AchieveIt, explore through each of the four stages, help you identify where your organization currently stands and show you how to apply strategies that will help you make a transformative impact on your organization's success.
You will learn:
The 4 stages of cultural evolution
How to identify which stage your organization is in
Tips to progress through each stage
About the speaker: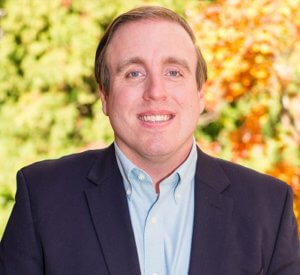 Joseph Krause
Director of Professional Services & Senior Strategy Consultant, AchieveIt
As the Director of Professional Services and senior in-house strategy consultant for AchieveIt, Joe is responsible for empowering AchieveIt clients to execute their plans. With a consultative strategic planning background, Joe has worked with clients to execute over 1000 strategic, operational, and project plans. Throughout his four year tenure at AchieveIt, Joe has experienced, first-hand, the pitfalls business professionals experience during the execution phase of their strategic planning processes.
Download Recording & Slides