Building a Culture of Continuous Growth
As a leader, you've likely faced the stress of ever-expanding goals and targets. Every year brings new opportunities to set the bar higher and higher. This leaves some leaders in a constant cycle of asking themselves:
Why are my profits down?
Why are we missing deadlines/quality standards?
Why is morale down and/or turnover high?
Why can't I find good people?
When will I get my life back?
However, these questions fail to address the heart of the problem. Often, the problem starts with company culture. The organization isn't set up to learn and adapt quickly, and knowledge about new learnings isn't easily shared company-wide.
In this webinar, George Brockman of Radiant Professional Services shares how to solve this problem.
You will learn:
How to create a learning-oriented culture in your organization
Why learning-oriented organizations are more successful
How a few answers to basic questions can lead to better decisions across the board
Why a learning culture promotes better teamwork
Strategies to solve organizational knowledge-sharing and communications challenges
About the speaker: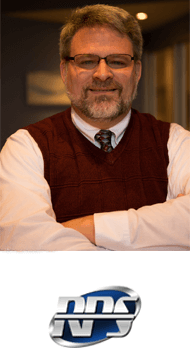 George Brockman is the owner and CEO of Radiant Professional Services, LLC, a business consulting firm. After 20 years of technology work, he left the coding world for the world of helping businesses succeed and empowering professionals to be able to enjoy that success. He had been in the trenches of business and served with several transformative cross-functional business teams. After decades of experience and research, he is committed to showing others a better way.
The author of CYA+: Complete Your Accountability. Communication Principles for Professionals, he has spent thousands of hours in front of college classes as well as speaking to community and business groups. His work has taken him all over North and Central America and Asia and seen the cultural differences as well as the common motivations that drive most people. When he is not working, he is enjoying every minute he can with his wife and 4 children. He is also working on his next book.
Download Recording & Slides