Download this white paper, Developing a Results-Oriented Strategic Plan, to learn the foundation of developing an actionable, results-oriented strategic plan, and gain a better understanding of the terms, definitions, and hierarchies.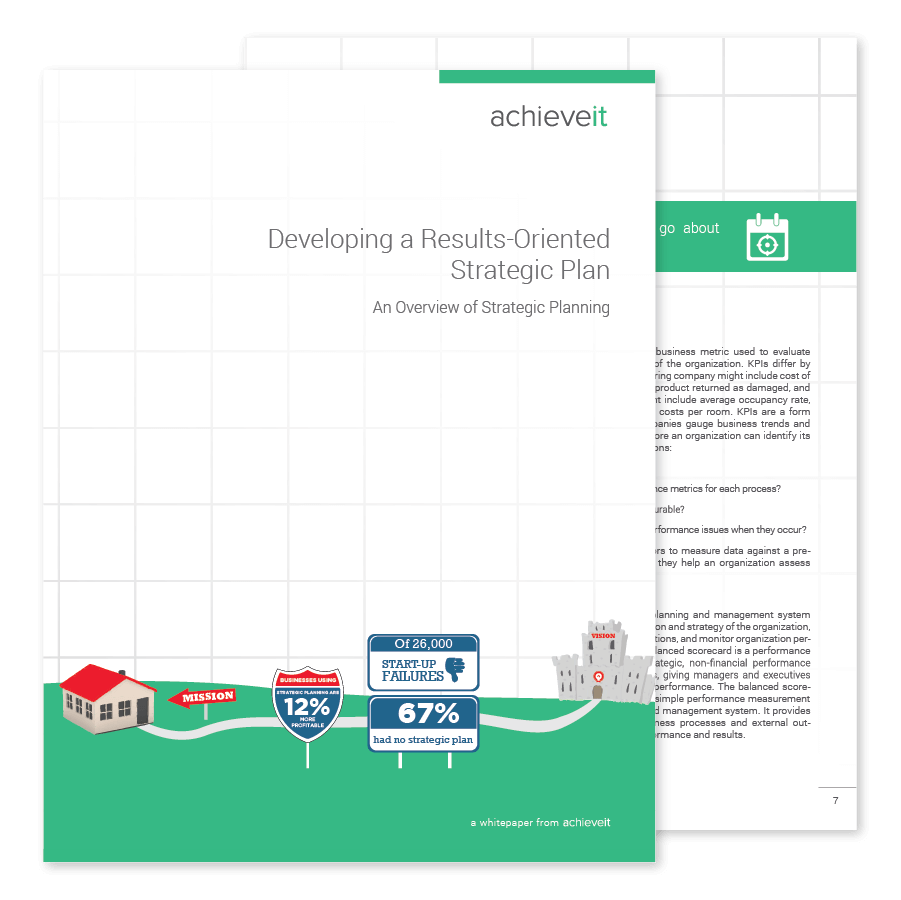 your vision statement as the destination, and the strategic plan as the roadmap that helps you navigate from one to the other. Together, the mission and vision statements provide a powerful foundation for strategy development.
Every strategic plan has four fundamental components–goals, objectives, strategies, and tactics, each of which can help to enhance your organization's likelihood of success when done correctly.
In this white paper, you will learn:
How to develop a results-oriented strategic plan.
The link between mission, vision, and strategy.
The four components of a strategic plan.
Evaluating the right strategic planning solution.