CriticalContextTM
Connecting the Data with the Details
PLAY VIDEO
Drive Reporting Clarity with CriticalContextTM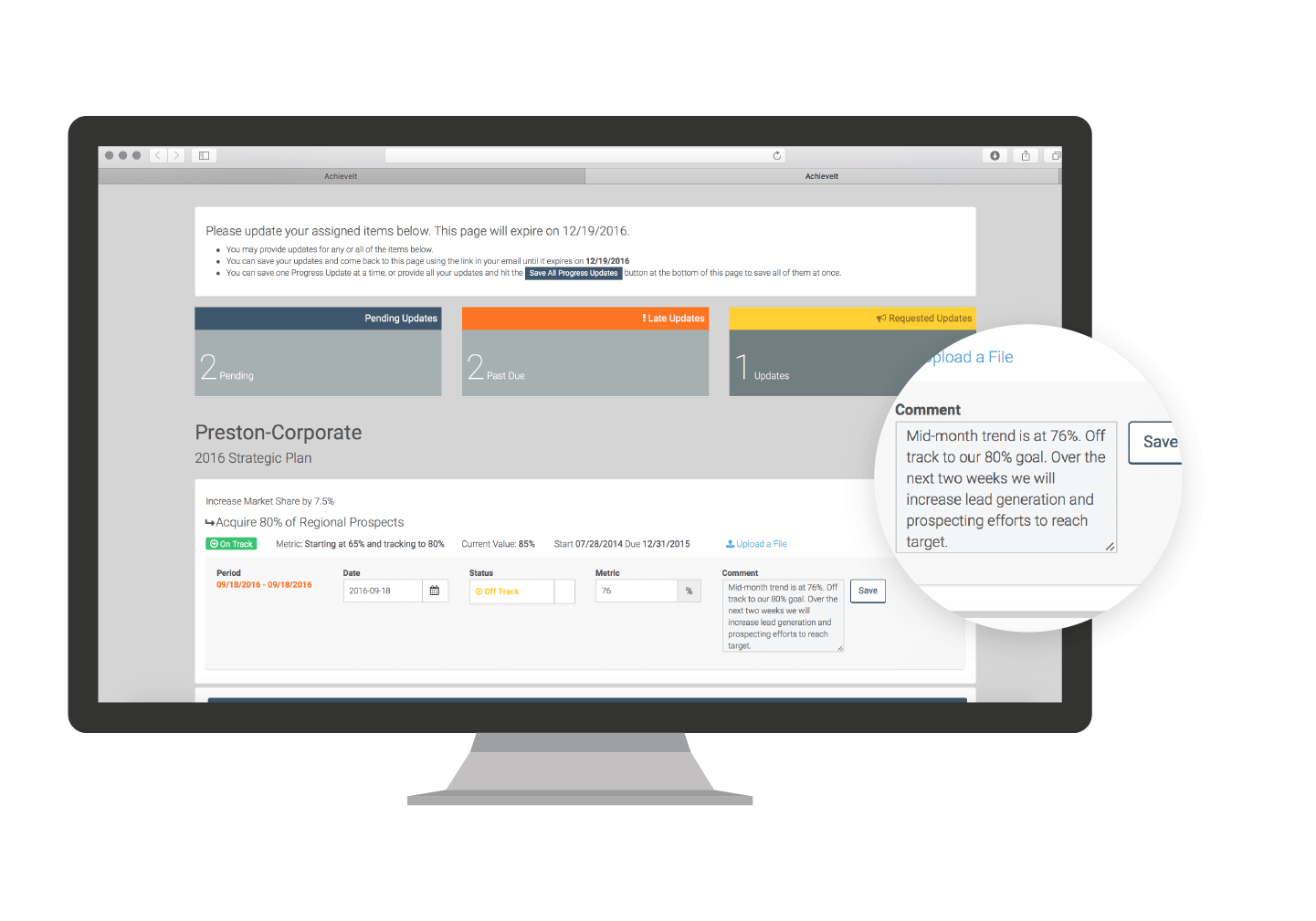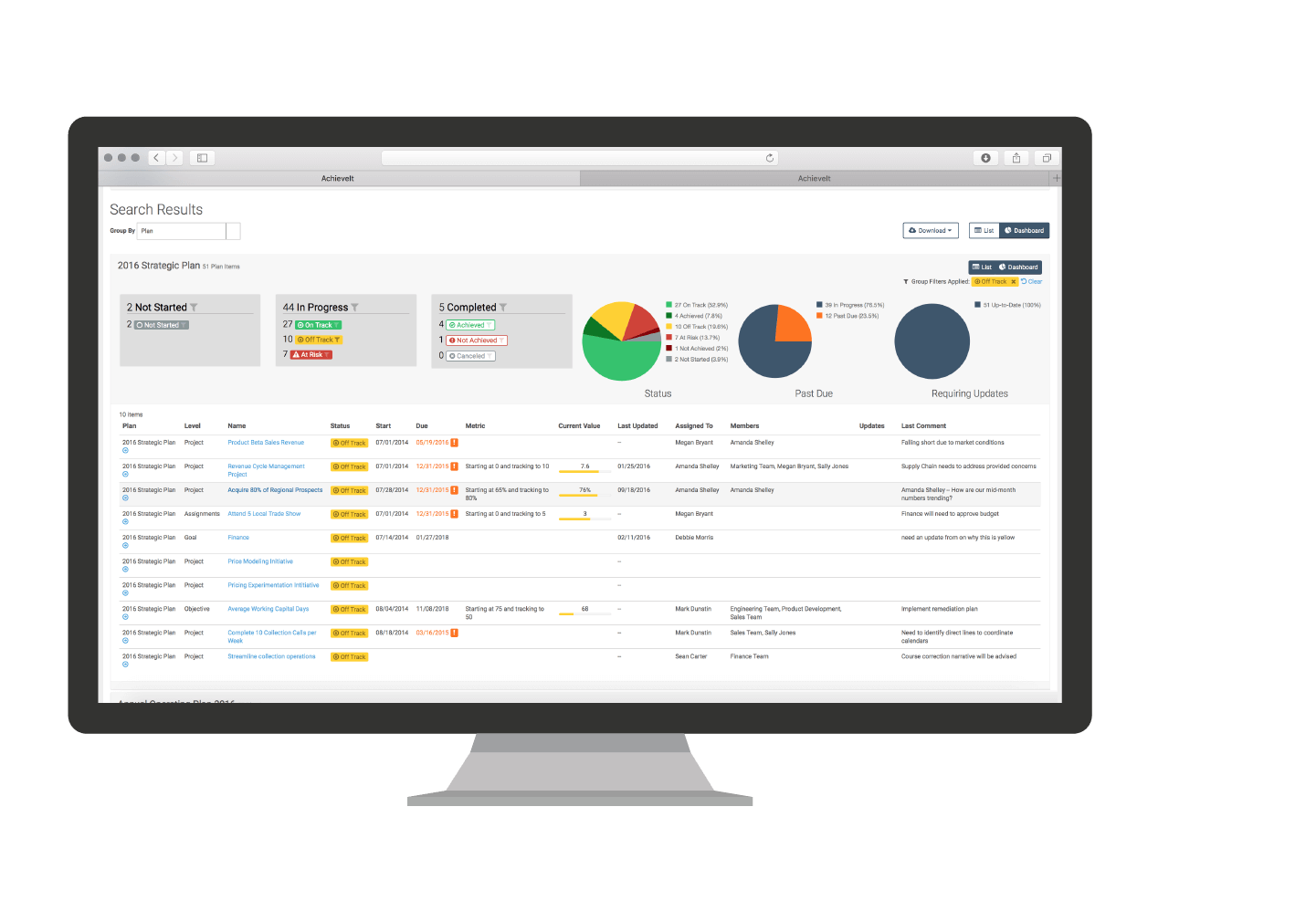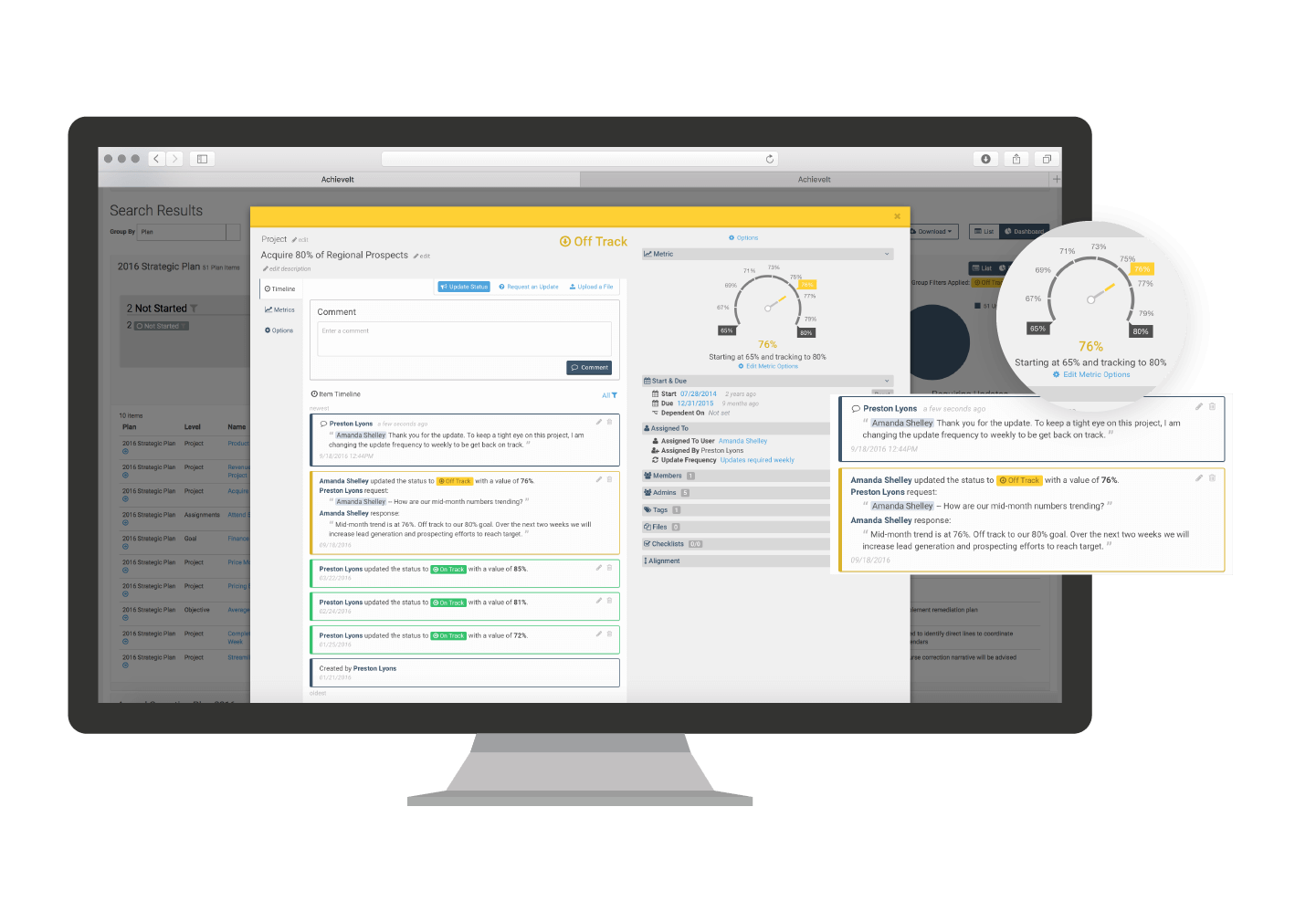 Improve Insight Accuracy
Access contextual explanations from those closest to the source, rather than through layers of management filters.
Clarity with Data & Context
Data is simply data without context. Get qualitative and quantitative data together, to identify true red flags, downgrade alarms and prioritize better.
Quicker Answers, Faster Decisions
Don't waste time chasing down answers to your follow up questions. Access explanations earlier to make better decisions, faster.
Even perfect, on-time status updates generate the inevitable follow up question, "Why?" because those updates generally only contain the numbers; without qualitative and quantitative data together, leaders read those reports and have to go back with additional questions.
"Why is this number lower than last month? Why is this project behind? Why did this deal close late?"
CriticalContext™ by AchieveIt is a capability uniquely designed to pair quantitative and qualitative data together. This gives leaders the vital qualitative context required to get full clarity and understanding around progress updates. This gives leaders quick access to insight they would otherwise have to chase down when the question of "why?" arises. Leaders get quicker answers to their biggest questions and more accurate insights directly from the employees closest to the source, rather than through layers of management filters.
One of the keys to better strategic plan execution is visibility. Leaders need visibility into how they are really executing at any given time, so they can course correct if necessary. Emailing spreadsheets, hounding colleagues for data, cutting and pasting is not effective or efficient. CriticalContext is just one of the five key features in AchieveIt that gives leaders an easy, effective and efficient way to get visibility and alignment throughout their organizations. Learn more about SmartAlerts, InsightDashboards, MultiPlan View and Meeting Manager.
More Resources to Help You Deliver
Results

I've gotten probably 20-30 emails from across the organization saying, "Hey, can you tell me about AchieveIt? What does it do? Can it apply to the scope of my work processes?"
Amberly Stringer
Program Manager, Strategic Management & Development

You asked, does the team like AchieveIt? Yes, they like it a lot. I believe the word "LOVE" is used actually.
Adam
Senior Director of Operational Strategy & Execution

We believe our use of AchieveIt is a novel approach. I think there are still a lot of transplant programs that are using the good old Excel spreadsheet, which is incredibly inefficient. Spreadsheets are simply not a good way to organize and track your work.
Dina Steinberger
Program Director for Performance Improvement within UW Transplant Program AchieveIt gives us the flexibility to look at initiatives from multiple perspectives in order to manage these very vast and broad scoped projects over multiple years. It has become such a godsend for us.
Paul Fowler
Senior Director of OSI