EXECUTE WITH EXCELLENCE
Drive alignment, ensure accountability and learn when and where your strategic execution is on track, off track, or at risk, in real time.
GET A DEMO
[WEBINAR]: STRATEGIC EXECUTION FOR THE AGILE BUSINESS LEADER
A true agile business leader must learn to scale the benefits of agility throughout their organization to continuously improve as individuals, teams and as an organization to align around a shared vision of success.
Save Your Seat - August 1st
[CASE STUDY] COFFEE GIANT ACCELERATES GROWTH
"Saving three hours per week, per person across 10 team members – that ends up saving 1500 hours a year just in tracking."
Read More
We
Annihilate

Your Strategy Execution Problems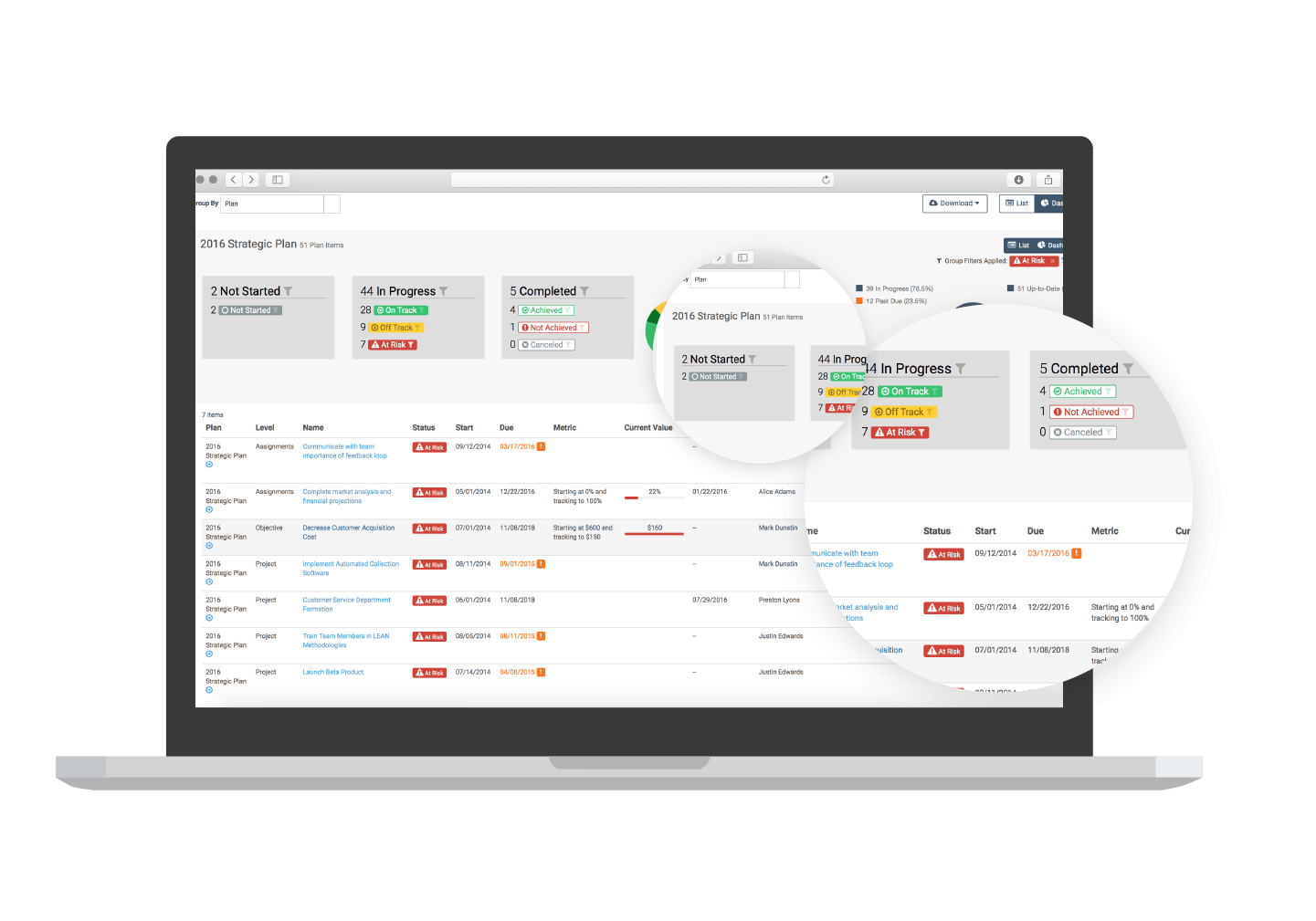 To truly drive results and accelerate strategy execution, you need alignment, visibility and insight into how your organization is currently executing.
Accelerate Your Strategy Execution Today
Tour The Platform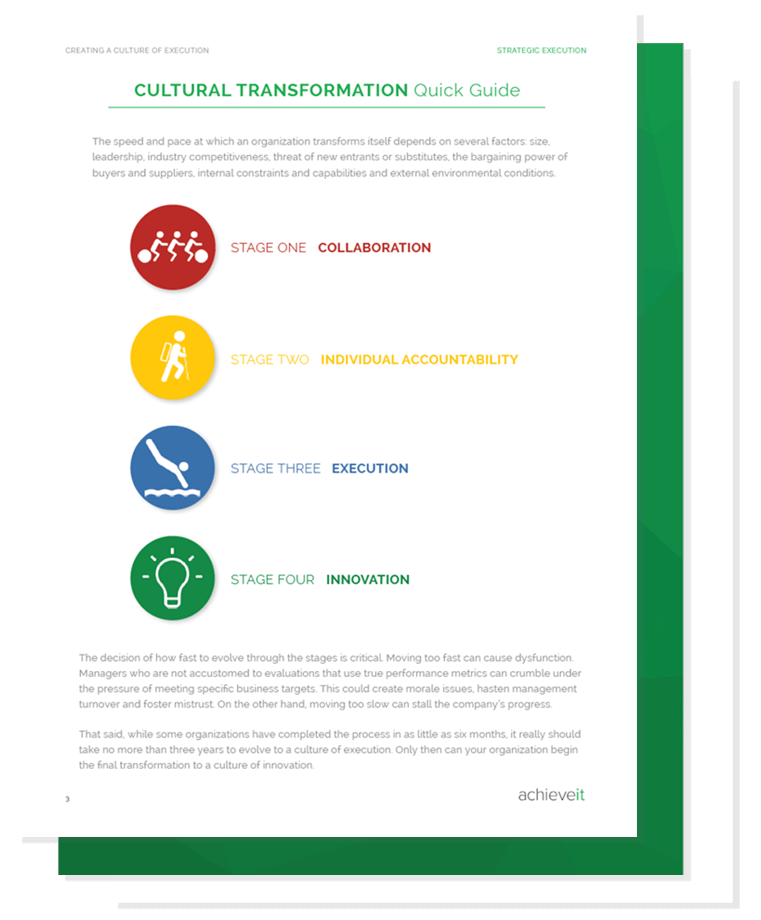 New Paper 
Four Stages to Creating a Strategy Execution Culture
The ability to effectively execute is the critical key in turning vision into reality. Plan poorly, and market forces are likely to crush you. Execute poorly, and results are far worse.
Download Now AchieveIt gives us the flexibility to look at initiatives from multiple perspectives in order to manage these very vast and broad scoped projects over multiple years. It has become such a godsend for us.
Paul Fowler
Senior Director of OSI

Having AchieveIt help us do that documentation in a quick, efficient way has been revolutionary in terms of being able to refocus on our core objectives.
Dina Steinberger
Program Director for Performance Improvement within UW Transplant Program

With AchieveIt, we can see in real-time how the staff and teams in all three divisions are making progress—or not—toward reaching goals. That by itself makes AchieveIt a significant management tool for us.
Hal Levitt
Executive Director of Strategic Execution

I've gotten probably 20-30 emails from across the organization saying, "Hey, can you tell me about AchieveIt? What does it do? Can it apply to the scope of my work processes?"
Amberly Stringer
Program Manager, Strategic Management & Development